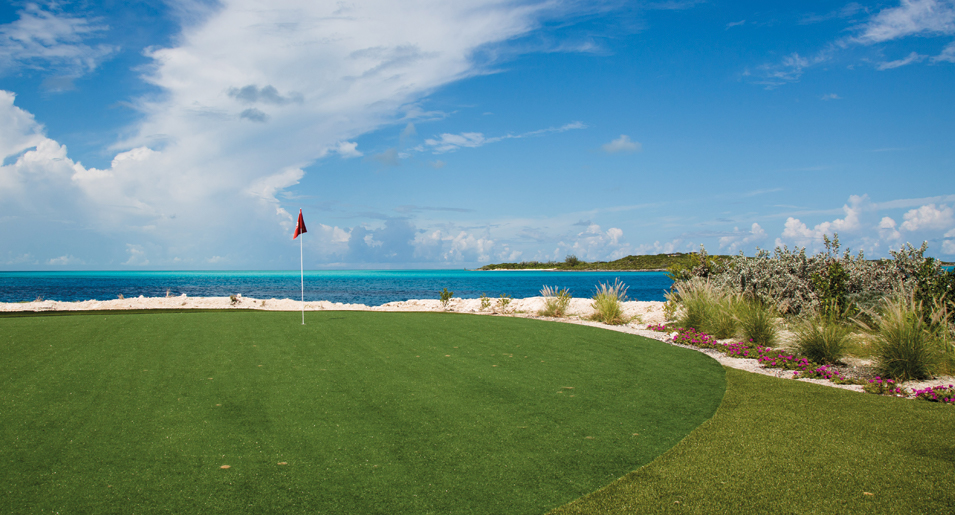 Background
Located in the Bahamas' Exuma Chain, Over Yonder Cay is a 72-acre island famous for its white limestone rock formations and bright blue waters. With the help of The Recreational Group, Over Yonder Cay was transformed from a remote fishing outpost into a self-sustaining, eco-friendly oasis where guests enjoy the ultimate private-island experience. The ultra-exclusive Caribbean retreat features eco-friendly solutions including a nine-hole, par three golf course, synthetic grass tennis court and practice putting green.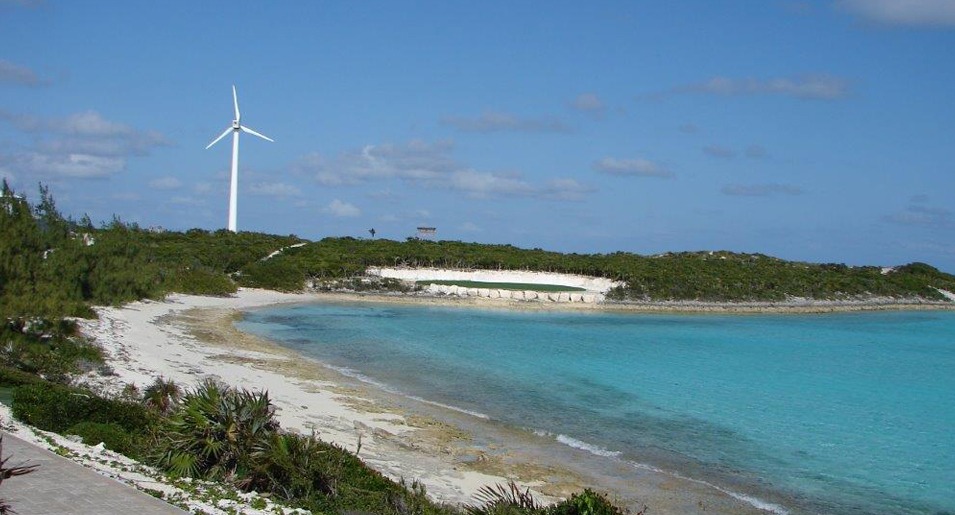 Eco-Friendly, Self-Sustaining Solutions
Since the island predominantly operates on a hybrid renewable energy system composed of wind turbines and a 1.5-acre solar field, the island's developers were looking for solutions that minimized the use of energy, maintenance, water and pesticides. By integrating synthetic turf solutions from XGrass and Tour Greens, visitors are able to enjoy golf and tennis as well as some play time in the backyard.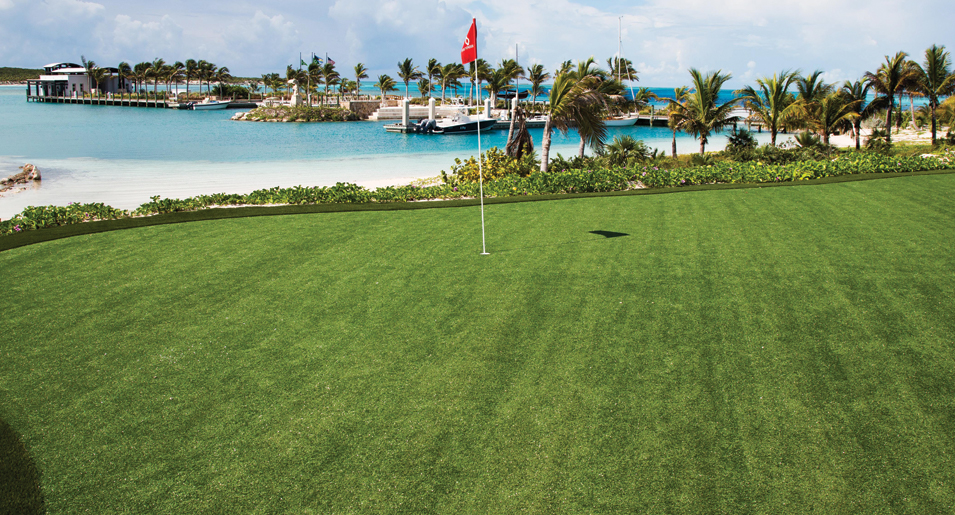 Tour Greens Nine Hole Golf Course
There are few places in the world where guests can tee off surrounded by azure colored water and the rugged limestone landscape on their very own private island. So, OYC developers wanted to ensure that the island's course provided breathtaking views while still giving players a challenging round. Tour Greens designers evaluated the island and then harmonically blended the course into its environment.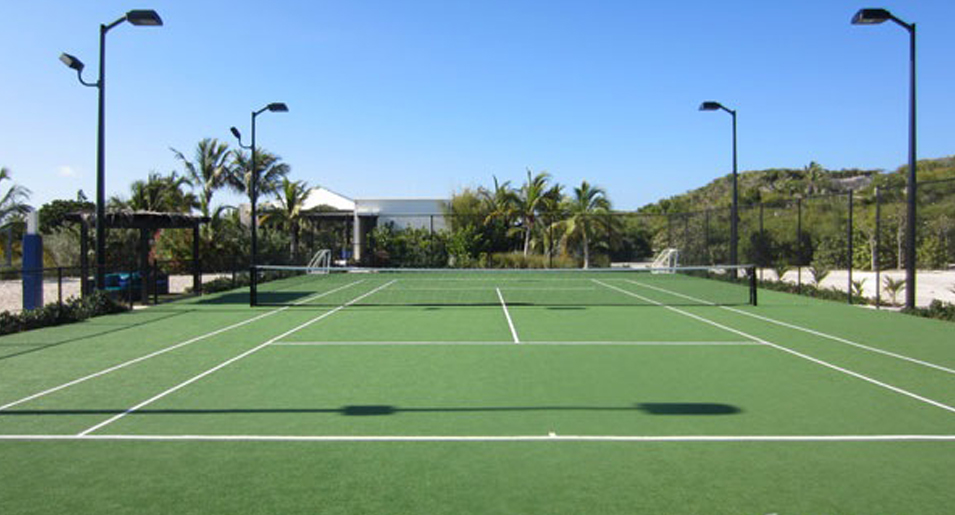 XGrass Synthetic Grass Tennis Court
As if the resort required more unique amenities, XGrass brought a little piece of Wimbledon to the island by constructing and installing a synthetic turf tennis court.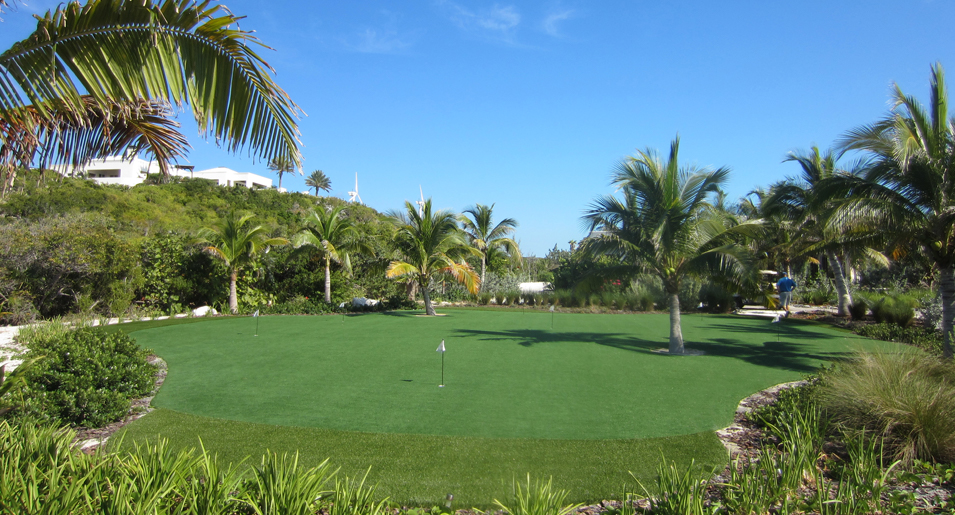 Tour Greens Practice Putting Green
Whether preparing a round on the course or just putting around with the family, the Tour Greens putting green was designed to be fun and challenging for all. The infilled turf greens looks and react just like a traditional golf green.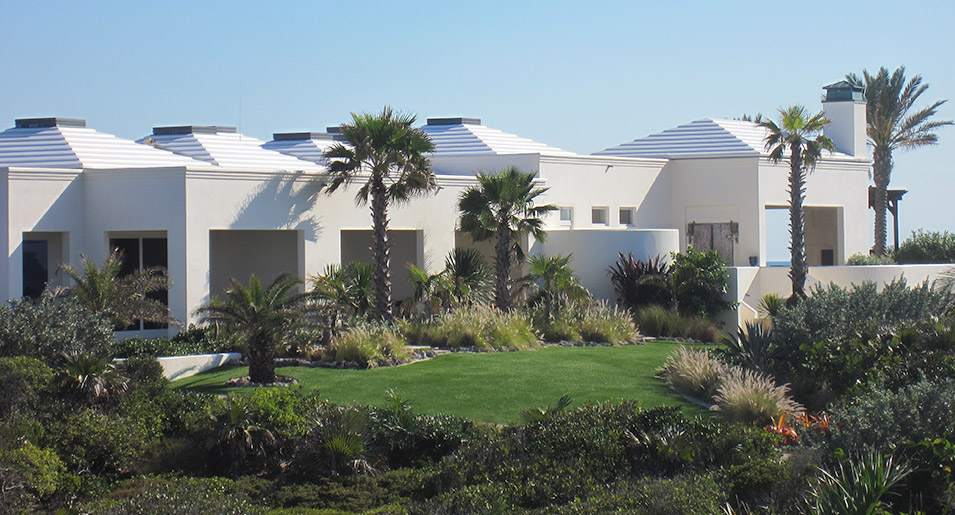 XGrass Landscape Turf
Soft, vibrant, and sustainable, XGrass landscape turf is the perfect low-maintenance solution for Over Yonder Cay. The resort grounds now have lush, green synthetic turf lawns that do not require water, chemicals or fertilizers to maintain their appearance.